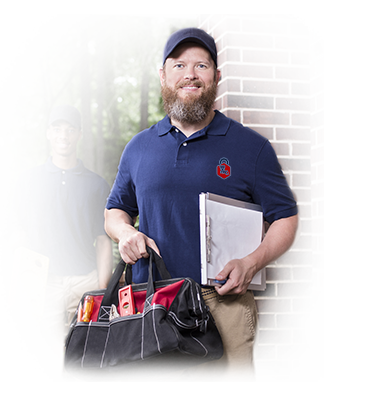 Security Solutions of South Louisiana is a full-service locksmith that your business can depend on to meet fire codes, control access, and maintain security. We can do more than just locks, read more about panic bar installs, master key systems, and door closer installs.
Door Closer Installs
These refer to any device that automatically shuts an open door. There are a number of different kinds: pneumatic closers, fully automatic door operators, and adjustable closers. There are different brands and each takes training to install correctly. Security Solutions of South Louisiana has the expertise of working with major makers like Corbin, LCN, and Global. Call today for an installation, so you don't have to learn how to do it yourself.
Master Key Systems
Don't leave your business vulnerable to security breaches. Security Solutions of South Louisiana can skillfully design a master key system that included master keys that open all locks in the system as well as change keys that open only a specific lock. Lower quality systems can allow for things like keys that open the wrong locks. By having a master key system specially designed for you, the right people will have access while keeping those who don't out 100% of the time.
Panic Bar Installs
In the event of a fire or the need for a quick emergency exit, push bars are a good safety measure to have. They are kept unlocked during business hours. If you are concerned about theft or any other security issue, we also offer a number of panic bar installations that can include alarms and delayed exit.
Call Security Solutions of South Louisiana for more information about any of these business locksmith services and see for yourself why we're Baton Rouge's leading commercial locksmith.