LOCKED OUT? 24/7 BATON ROUGE LOCKOUT SERVICE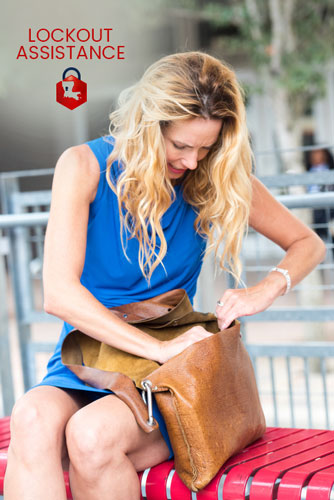 Getting locked out happens to everyone, but that doesn't make it any more fun. Whether your lost house keys wandered off on their own, or are sitting on the kitchen counter where you left them, getting back in — and fast — is your priority. At Security Solutions of South Louisiana, we make it our priority, too. When you call, we'll give you a free and completely upfront quote and a prompt arrival time. In just a few minutes, one of our marked cars will pull up and a uniformed, licensed locksmith will open your door for you. If you need a new set to replace your lost keys, he'll make you one on the spot. Our vans are fully stocked with key cutting equipment and key blanks so that we can match your key right then and there.
Doesn't that sound better than waiting around in the Baton Rouge heat for a friend with a spare key, breaking a window, or trying to jimmy the lock with a bobby pin? SSSL locksmiths are highly trained in getting all sorts of locks open without damaging the lock or your door. Some locksmiths will claim that your lock cannot be picked and must be drilled and replaced at additional cost to you, but our high success rates prove otherwise.
Security Solutions of South Louisiana is committed to getting you back in your house for the least amount of hassle and money. We are a BBB-accredited company and stand behind our reputation for honest, reliable work. You can count on us 24/7 for help with your home lockout or lost house keys. Call us today at 504-434-4179!