When it comes to your home, you always want to be sure that you have maximum protection. It may be time to upgrade to a higher security lock, replace a stiff or even broken lock, or perhaps you just moved into a new home and want to ensure that only select people have access to it. Security for your home should never fall second best.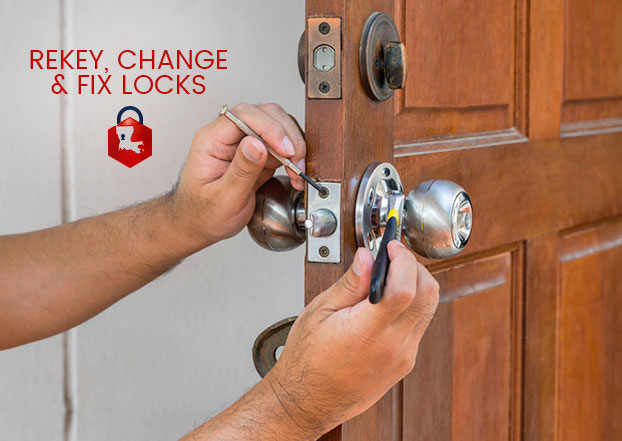 Install Locks
Whether you want to add a lock to something like a mailbox, patio, cabinet, or shed, Security Solutions of South Lousiana can help by offering affordable lock installations. Not sure what type of lock you need? Our certified technicians can walk you through your options and promptly perform the lock installation.
Rekey Locks
If you have an existing lock that you would rather not change, rekeying is always a great option. This is a fast and affordable alternative to changing locks. In this case, we can simply change the tumblers inside your existing lock and make you a new set of keys. From here, only those with the new key will be able to open the lock. Rekeying your locks offers the same security relief as a full lock change.
Change locks
If you are looking to upgrade your locks to a new brand or type, such as a bump key proof lock or keyless entry system, then we've got you covered! We uninstall your current lock and install the new one of your choosing.
Fix locks
Not all broken locks can be fixed and most of the time they will need to be replaced. Our certified technicians will be able to tell you if your lock is able to be fixed or if it will need to be replaced. We will always point you in the direction of maximum protection. In a situation where you are experiencing a stiff tumbler, Security Solutions of South Lousiana can help with fixing this lock problem.
Call Security Solutions of South Louisiana today at 504-434-4179 for more information on installing, rekeying, changing, and fixing locks!